Rose Oil Distillation Unit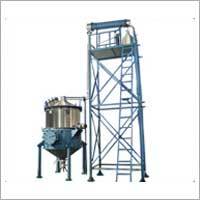 Rose Oil Distillation Unit
Rose Oil Distillation Unit

Manufactured using superior grade glass and stainless steel, the Rose Oil Distillation Unit we offer lasts for years. The equipment is designed by experts and has a simple structure owing to which it is easy to operate and can be transported with ease from one location to another. Ideal for processing materials such as flowers, roots, leaves, rhizomes and petals, the distillation unit is a vital part of production of hydrosols and essential oils. The hydrosols produced using the unit such as ajowain water and rose water are among the best in the market. Steam distillation makes use of water and steam and can be performed at normal, slightly lower and higher atmospheric pressure.

Major advantages of our rose distillation unit are as follows:
The distillation unit can run on agriculture waste and can be moved from one location to another and operated in any place that has power and water.

The unit can be used for demonstration purposes in educational institutions for training purposes.

Can be used to generate supplementary income and offers a means of employment to backward classes.